Benefits Of Hiring Professional Movers For Your Moving Needs!
You can always a justify a DIY moving on the basis of the cost saving that it has to offer, however; you must factor in the stress levels and the potential risks that come with it! We have put together a list of benefits of hiring professional moving companies for your moving. Check it out below and let us know what you think of it;
You Don't Have To Worry About Packing!
The biggest advantage of hiring skilled long distance relocation services is that you don't have to worry about packing your belongings. Such moving companies offer packing services as part of their complete moving services. Packing on your own might not seem that big of a deal but once you get into it; it can get really time-consuming. By hiring a reliable moving company such as American Philadelphia Movers, you are able to get all your items packed without any kind of hassle.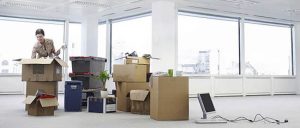 The Right Kind Of Tools
Not many homeowners realize but having the proper equipment such as wrenches for the disassembling of your furniture and dollies to help you move heavy furniture items up and down the stairs can greatly affect the outcome of a moving project. Most of the skilled and affordable moving companies come with the appropriate tools for the job and can complete the moving process in a seamless manner.
It Is Cost-Effective
Especially if you are moving long distance. The long distance moving projects have the longest routes and various stops. The long distance moving quotes, therefore, are much more detailed. If you were moving on your own, you would have to arrange for packing materials and storage facilities. As a result, the overall cost of the project will increase. Not to mention that when you are moving on your own; you will have to make more than one trip to make sure that all of your items have been moved. Whereas, when you hire professionals; a single trip completes your moving project.
You Get To Save Time
When you are moving on your own, the time that it takes to complete the moving project can be too high. That is because you are either spread way too thin, or you have your friends and family members helping you out, which transforms your moving project into a kind of party. On the other hand, expert movers approach your moving project with a professional take and get to work right away without wasting any time.
Tags: commercial movers, local moving company, long distance mover, movers, packers