Ask any homeowner and moving will be one of the most dreaded tasks that the homeowner has ever gone through. Ever thought why is that? American Philadelphia Movers has, and we believe that it happens because many homeowners won't rely on affordable moving companies but rather opt for attempting a DIY moving project.
Attempting a DIY moving project is usually advised against. That is because when it comes to moving, there are so many factors that need to be catered to that you find yourself spread too thin and eventually end up sabotaging the whole moving project. It is always a good idea to hire a professional and local moving company to take care of your moving needs.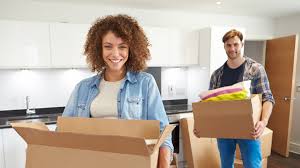 There are many benefits of procuring experienced long distance relocation services. But let's talk about the cons of DIY moving first. You will have to arrange for a moving truck, or you will be using your vehicle to transport the items. If you are using your own car, you will be making multiple trips. This adds to the budget of the cost. You also have to consider the packing of all your belongings. Not just packing but also the labeling of cartons. And what about the heavy lifting? As you can see, a DIY moving project is no easy task to pull off!
On the other hand, hiring one of the professional and cheap long distance movers such as American Philadelphia Movers helps you enjoy a seamless and hassle-free moving experience. We have compiled a list of some of the benefits of hiring professional movers. Check it out below and let us know what you think of it;
They Take Care Of The Heavy Lifting
Trying to move heavy items can be risky during moving. Professional movers employ efficient and safe techniques for moving such objects. They work in the form of crews and are able to, therefore, take care of all the heavy lifting.
They Can Take Care Of Special Items
Do you have a pool table or a piano that needs to be moved? Attempting to move it on your own can cause you all kind of troubles. On the other hand, hiring a professional pool table or piano moving company can help you sit back and relax while your prized belonging is moved to the new place without incurring any kind of damage.
They Are Focused On Safety
The professional movers make sure that everything proceeds in a safe manner. Their moving truck is equipped with all kinds of bells and whistles to make sure that the items being moved remain safe.
They Are Insured & Licensed
To obtain a mover's leisure, a moving company has to meet certain requirements. When you hire a licensed moving company such as American Philadelphia Movers; you know for a fact that certain quality will be maintained. Professional movers are also insured – that is to say that you will be provided certain compensation if an accident was to take place.
If you have a moving project coming up, don't hesitate and reach out to American Philadelphia Movers to enjoy the benefits listed above and much more!