Things To Consider When Hiring Professional Movers In Gloucester NJ!
Most homeowners shudder at the mere thought of moving! That is justified because of the many problems that the act of moving poses. You not only have to deal with the emotional stress but the job is physically strenuous as well. Things become even more complex if instead of moving locally, you are moving long distance. If you are moving locally, then hiring one of the local moving companies in Gloucester City NJ such as American Philadelphia Movers will help you stay on top of the move.
The same holds true for when you have to move long distance. Hiring one of the professional long distance movers in Gloucester City NJ can help you make sure that you move without any hassle. However, it is important to know how to hire reliable movers so that you are able to reap the many benefits that are associated with hiring professional help for your moving. Check out the list of tips that we have compiled and use it to find skilled movers in Gloucester City NJ;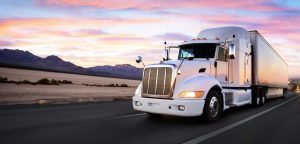 Ascertain The Kind Of Moving Service & Their Cost
The first thing to do is to analyze your moving project and determining if the professional and cheap moving companies in Gloucester City NJ can cater to your specific needs. Can the moving company that you are hiring is skilled when it comes to piano moving? Can it take care of antiques without causing any damage to them? Will it provide packing help? How many crew members will be present on the day of moving? Will the moving company be providing you with storage facilities? What are the costs of these services? Have they been added to the overall package cost or are they calculated separately? These are just some of the questions that you need to ask, but you get the idea!
Remember: Reliable Movers Provide Free In-Home Quotes
A good way to determine if the moving company is worth hiring is to see if it provides free and in writing moving quote by sending a representative to your home. The most successful local movers in Gloucester City NJ are the ones that send their representative or ask the homeowners to record a video of the items that they need to be moved. By doing so, they are able to provide accurate estimates and plan for the moving day accordingly.
When Moving Long Distance, License Matters!
Well, it matters if you are moving locally as well. But its importance sky-rockets once you are considering a move that will be long distance. When you are sifting through lists of long distance moving companies in Gloucester City NJ, make sure to give due attention to the moving company's paperwork. You should ask for the USDOT number and check it on US Department of Transportation's website to make sure that the company is indeed qualified.
You can reach out to American Philadelphia Movers today for your moving needs!
Tags: best moving companies, cheap long distance movers, interstate moving companies, local movers, long distance movers, professional moving companies